Capture the once-in-a-lifetime moments of your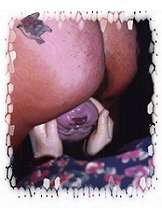 pregnancy and birth in beautiful black and white and/or color images, taken by an experienced birth photographer. Our photographers have attended births in various capacities and know how to be discreet, as well as thorough, in getting the types of pictures you want. Your wishes for the birth photos will be discussed prior to your delivery date so we can provide you with personalized service.

Hiring a birth photographer leaves the birth partner, family or friends free to support the mother and participate fully in the birth without giving up the chance to preserve the memories of your baby's first moments. This also allows family and friends who are not able to be with you to share in your joy and excitement.

In addition to photography, you can have the option of a video and/or audio recording of your labor and delivery. Many practitioners and hospitals have recently chosen to restrict parents' use of video and camera equipment. If you will be planning a hospital delivery, it is important to be clear on the policies that may affect your birth options.